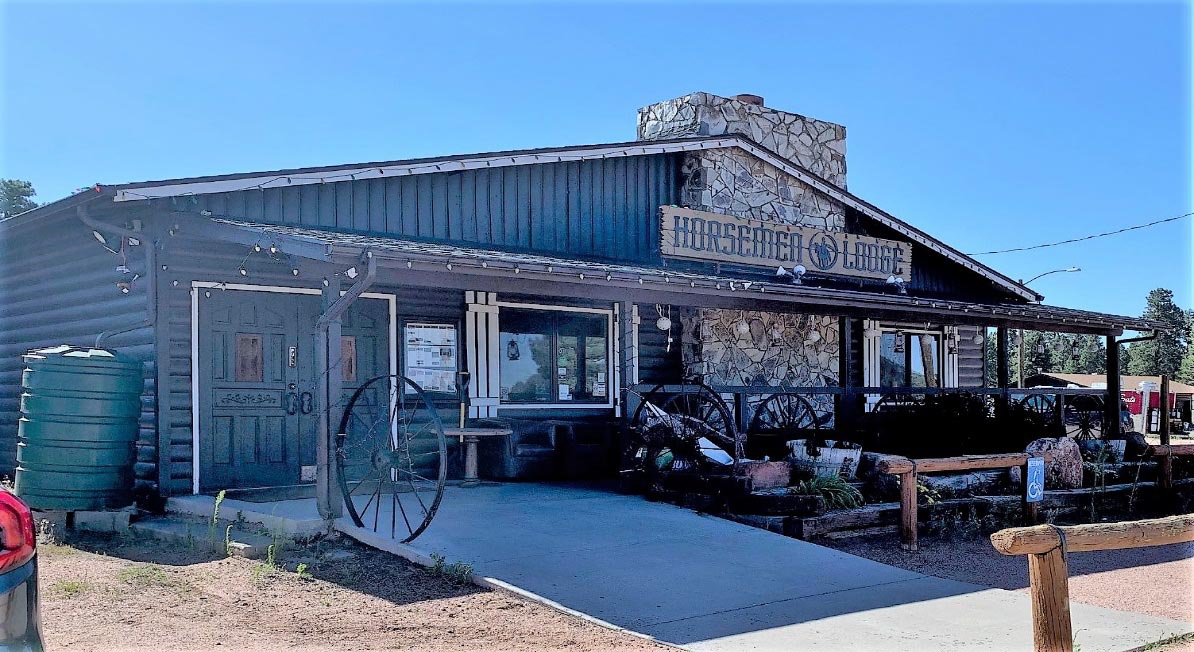 22 Jun

Horsemen Lodge Leaseback Agreement Ends at Request of Previous Owners
Iconic Restaurant Closes its Doors, Causality of COVID-19 Hardships
Flagstaff, Ariz. – Since the Navajo Nation Gaming Enterprise purchased the iconic Horsemen Lodge property, Navajo Gaming arranged a lease agreement with the former owners to keep the restaurant open and staff employed.
Unfortunately, as many businesses suffered and had to shut their doors due to the impact of the COVID-19 pandemic, the Horsemen Lodge Restaurant was no exception and was forced to close on March 19. Alvin Patel Holdings, LLC, former owner and Navajo Gaming agreed to an early termination of the lease arrangement due to persistent expenses and the inability to generate revenue.
"Recognizing the hardships from the COVID-19 pandemic, the Board of Directors made the determination that it was in the best interest of both parties to release Alvin Patel Holdings, LLC from the agreement," stated Quincy Natay, Chairman of the Navajo Gaming Board of Directors.
"Navajo Gaming is committed to a supportive process to assist the employees with job fairs and to work with the previous owners on a seamless transition. The restaurant will remain closed and we will continue to work in partnership with the local community and the Navajo Nation leadership on the future plans of Horsemen Lodge," Parrish stated.
"After being a part of this wonderful community for many years, it is with a heavy heart that we have to close the Horsemen Lodge Steakhouse. We appreciate the partnership and support that Navajo Gaming afforded us after their purchase of the property. Personally, I'd like to thank Navajo Gaming and its Board of Directors for offering employment opportunities to our outstanding staff. This was a great relationship and we continue to support Navajo Gaming's efforts in building their connection with this community," stated Steve Alvin former owner.
Navajo Gaming is one of many Navajo Nation-owned and operated enterprises that is charged with the mission of creating jobs, increasing revenues and stimulating incremental economic development. To learn more visit www.NavajoGaming.com